Qwest and HP Announce Data Storage Agreement To Support Rapidly Growing Demand for Web Hosting - Qwest Communications - Company Business and Marketing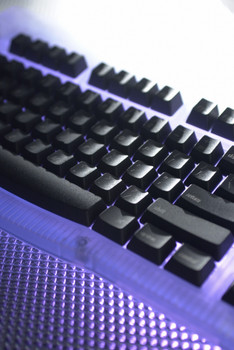 Qwest Communications International Inc., the broadband Internet communications company, Wednesday announced they have signed an agreement with Hewlett-Packard Company to launch a high-end data storage initiative leveraging HP SureStore E solutions that is expected to provide approximately $200 million in revenue to Qwest in the first year and up to $1.5 billion in revenue to Qwest over the three-year term of the agreement. Customers will benefit because data stored in network hosting centers will be instantly available to assure superior performance of business application services.
Separately, Qwest also announced that it has started a major expansion of its CyberCenter operations -- the company's world-class data centers -- that will add seven additional centers by the end of 2000 to meet the growing customer demand for its application hosting, e-commerce and web-hosting services.
HP's enterprise storage hardware and software management solutions will be deployed in the existing and new CyberCenters, providing scalable, secure storage capacity to help support the delivery of broadband Internet applications and services. HP will also integrate and co-market Qwest's storage services as part of its e-services portfolio for businesses.
"Analysts predict that by 2004 more than 90 percent of legacy or historical data will be accessible through Internet-based technologies," said Lewis O. Wilks, Qwest's president of Internet and Multimedia markets. "Our relationship with HP gives us the additional resources we need to expand our CyberCenter operations to help companies leverage the power of Internet-based applications and realize the benefits of Web-enabling their business operations."
"By combining HP's e-storage solutions with Qwest's high-speed Internet network and state-of-the-art CyberCenter operations, companies gain the necessary flexibility and speed to compete in today's Internet economy," said Ann Livermore, president and chief executive officer of HP Enterprise Computing. "HP and Qwest will provide businesses of all sizes with a cost-effective, outsourcing storage e-service for their mission-critical applications, allowing them to focus on the core business operations."
E-STORAGE SERVICES FOR BUSINESSES
More companies than ever before are looking to move certain aspects of their business operations to a hosted, Internet-based environment and data storage will play an important role in helping them make a successful transition. Analysts anticipate that the total global data storage marketplace will be worth up to $100 billion by the year 2001.
* Together, Qwest and HP will offer an e-storage solution that includes: * Backup and advanced recovery services * Internet service provider storage utility services * Disaster ready services: series of services designed to assess, plan, test, and support recovery -- remote access to storage in case of local failure
* Storage professional services: end-to-end solutions of technology and services, packaged with consulting services that enable enterprises to use the mission critical data enabled by storage.
Powering the storage grid at the heart of data centers, HP e-storage solutions deliver high-availability for mission-critical environments with the multi-platform, high end HP SureStore E Disk Array XP256 and SAN storage management software and Fibre Channel switch offerings. The XP256 platform delivers a broad software portfolio to meet customer needs for centralized management, backup and restore and disaster recovery. The companies plan to offer these services in the fourth quarter of 1999.
NEW QWEST CYBERCENTERS
Due to strong demand in existing CyberCenters, Qwest plans to expand the Burbank and Sunnyvale and add seven CyberCenters which will be built in Atlanta, Chicago, Dallas, Detroit, Philadelphia Tampa and Sterling, VA and increase the company's total data center operating space by more than 85 percent. The new centers will be built up to 200,000 square feet, adding more than 1.5 million square feet of total operational space, and house equipment from Qwest hardware vendors such as HP and Cisco Systems with up to 630,000 terabytes of storage capacity to host applications from software providers such as Microsoft Corp., Oracle Corp., SAP America and Siebel Systems.
Qwest currently operates CyberCenters in Burbank, Calif., Denver, Newark, NJ, Weehawken, NJ, San Francisco, Sterling, VA and Sunnyvale, Calif. Qwest is adding a second facility in Sterling, VA to better support a number of business and government customers located in that region of the country. These facilities are directly connected to the Qwest OC-48 Internet backbone, giving customers direct, scalable, high-speed access to their information.
THE QWEST and HP RELATIONSHIP
Qwest and HP have teamed on a number of technology fronts to create and deliver the next-generation of Internet-based applications and services. In May 1999 the companies forged a strategic relationship that firmly established Qwest as one of the recognized leaders in the Applications Service Provider (ASP) business.
Qwest has also selected and deployed the HP Firehunter PRO service assurance solution to measure and report on the performance of Qwest's advanced high-speed Internet network. Firehunter allows Qwest to visually demonstrate to the customer the truest calculation of backbone performance by monitoring and managing service-level agreements and generating real-time reports.
Customers can view these critical measurements conveniently via the Web. Additionally, Firehunter enables Qwest to rapidly trouble-shoot, improve customer service and enhance business planning. In the future, Qwest intends to document higher-level network statistics found by Firehunter PRO on an interactive Web site and provide access to this information to its customers.
Qwest Communications International Inc. is a leader in scalable, reliable and secure broadband Internet-based data, voice and image communications for businesses and consumers. The Qwest Macro Capacity Fiber Network, designed with the newest optical networking, spans more than 18,500 miles in the United States, with an additional 315-mile network to be completed by the end of the year. In addition, Qwest and KPN, the Dutch telecommunications company, have formed a venture to build and operate a high-capacity European fiber optic, Internet Protocol-based network that will span 8,100 miles when it is completed in 2001. Qwest also has completed a 1,400-mile network in Mexico.