Climbing the services mountain; With margins evaporating in hardware and packaged software, vendors are rolling out plans to help VARs sell services to small and medium companies to capture what analysts say is a growing market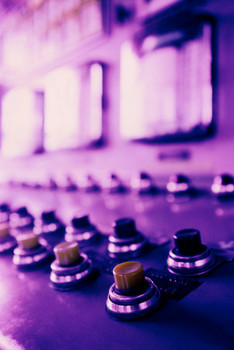 As resellers find their footing in the lucrative small and medium business market, a push towards services is becoming increasingly vital.
[GRAPHIC OMITTED]
Shrinking margins and cutthroat competition makes the transformation necessary for those looking to differentiate.
Fortunately, VARs attempting the move aren't alone: Major vendors are eagerly rolling out SMB programs and channel strategies in a bid to capture a piece of the action.
Industry analysts suggest the switch is worth it. According to market research firm IDC, SMBs represent almost 25 per cent of the total Canadian IT market, spending roughly $8.96 billion on hardware, software and services a year. Evans Research says there are 200,000 SMBs in Canada with 10 to 499 employees, representing a significant market for IT vendors.
IT services spending in the mid-market (companies with 100 to 999 employees) in Canada this year is projected to be $5.8 billion, IDC said. SMBs top three spending priorities, the firm adds, are enhancements to their network infrastructure, application software upgrades, and hardware upgrades or consolidation.
The industry also sees a greater growth opportunity for services within the mid-size business space. "There is a general shift away from simple hardware implementation as companies grow and mature," said Ken Price, director, SMB marketing, Hewlett-Packard (Canada). "Mid-size businesses recognize they need more sophisticated storage systems, connectivity and mobility solutions to remain competitive."
And there's no shortage of services VARs can offer, said John Ostrander, vice-president, SMB and channels at IBM Global Services Canada. They include enhanced security, enhanced integration and access to applications, protection of data and information assets, along with consolidation and increased IT efficiency.
To make sure they and their partners become entrenched in this market, many vendors are offering financial incentives including marketing and co-op funds, according to Michelle Warren, an analyst with Evans Research in Toronto.
"At the same time, VARs must move a certain amount of volume to qualify as partners," she added. "The goal is for vendors to make the most of their marketing budgets, through targeting organizations that establish a firm commitment to the vendors, products and services."
So the race is on to get resellers onboard. Here's what four companies are doing:
IBM Global Services Canada has appointed a new director of channels, Shannon O'Connor, and is offering resellers channel-ready solutions for SMB customers.
The company will launch an IBM Global Services (IGS) Channels team that will address partner needs in the services market.
"For example, our financial management workshop is geared specifically at helping resellers develop the competencies required to succeed in a services model," said Ostrander.
While specific details weren't available, one idea is to get partners to resell IGS managed hosting services to small and mid-size customers, an initiative which so far is available only to IBM's U.S. partners.
Big Blue also wants to help resellers with the basic requirements such as skills and solution development, he said, "but also with more complex strategies such as risk mitigation that will allow our partners to be more successful with their customers."
Cisco Systems is another major vendor with plans to help resellers grow market share in services, according to Dale Bristow, the company's SMB national manager in Canada.
"The SMB market is one of the fastest growing segments for Cisco," he said. To take advantage, the tech giant is offering a Success Builder program, in which partners that identify new SMB customers may qualify for a promotional discount of a minimum 45 per cent off Canadian list prices.
Cisco is also rolling out a collateral builder tool, which helps partners develop their own demand generation campaigns and marketing initiatives.
As part of its SMB push Cisco has also locked arms with Microsoft rolling out two solutions: One integrates Windows Business Server with the Cisco Router 831, while the other one mixes Cisco's IP communications with Microsoft's CRM software.
"Cisco and Microsoft will deliver the training, tools and architectures to channel partners who need to efficiently, and at a reduced risk, offer their SMB customers integrated IT solutions tailored to the needs and requirements of the SMB market," said Bristow.
Hewlett-Packard recently announced the first service offerings of its Smart Office initiative (which was introduced last year). The services, marketed as SP SmartSupport, include online training and help desks specifically targeted at SMBs, said Ivar Kangur, an analyst at Toronto-based Evams Research Inc.
Smart Office is a US$750 million initiative aimed at helping SMB customers get more reliability and productivity out of their IT investments.
In Canada a 20-member team, working from the SMB Expertise Centre located in Markham, Ont., will help HP partners build business engagements and provide information on lead generation and products.
As part of the rollout, resellers can also get access to HP branded services, products and financing options. Services under the banner include Proactive Plus for SMBs; HP Learning Curve; ProLiant System Minder for SMBs; and IT Professional Help Desk for SMBs.
"One additional opportunity that HP has created is in the training and development area," said Price. "We have just announced an online subscription resource, called the Learning Curve, which provides access, for individuals to over 1,600 on-line courses, some related to technology and many related to business management."
HP resellers have for some time been offering SMBs extended services through its well-established Care Pack program.
Security is another big services play for resellers, said Kevin Krempulec, Canadian channel sales manager at Symantec Corp. His company is trying to entice resellers by offering hand-on security technology and implementation training (including e-learning initiatives), along with certification.
"SMBs require a VAR that can offer security expertise that is often absent in-house," he said, indicating SMBs need security and networking capabilities that provide secure high-speed access, reliable connectivity and ample bandwidth.
Cisco also wants to help VARs go after the security and IP communications markets, said Bristow. "The majority of SMBs are underinvested in security and are realizing that security vulnerabilities have a real impact on their business."
Resellers can provide value in the security space by helping customers understand security threats, perform network security audits for customers, develop and implement plans to protect an SMBs business, and develop a formal security policy, he said.
With IP communications, resellers can help SMB improve company profitability and employee productivity, he added, but also help end users integrate additional technology.
Web hosting, access and e-mail are other leading services required by SMBs, said Tristan Goguen, president of Internet Light and Power Inc., a Toronto Internet service provider.
"I have seen a dramatic increase this past year in businesses requiring quality Web hosting and development services, and I believe these two areas will see the biggest growth over the next two years," said Goguen.
According to Evans, close to half of SMBs outsource their Web site hosting. Goguen said hosting accounts for 14 per cent of the company revenue, and is expected to grow significantly this year.
"Web hosting is good business because once a site is uploaded and running on its own, an ISP is simply charging for rental space on the server. At the same time, it's also important to diversify and expand the service offerings," he said, adding it might include a combination of media development (where SMBs can move away from a static site) and integrate anti-spam solutions.
Outsourcing is a hot area to consider when looking at additional services, agrees IBM's Ostrander, but admits it comes with a unique set of challenges. IDC suggests IT outsourcing includes information systems outsourcing; applications outsourcing and network and desktop outsourcing.
"There are many risks involved in taking on people, assets and liabilities in an outsourcing deal and many partners are not prepared to assume that risk," Ostrander said. "However, partners are key in the development and delivery of solutions that outsourcing customers require."