Google's Eyes in Your Inbox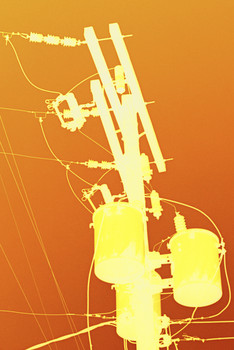 The old adage "nothing in life is free" rings true for search engine giant Google 's plans to launch a free e-mail service to take on the likes of Yahoo and Microsoft 's MSN/Hotmail.
On the surface, Google's Gmail appears to offer a great deal -- free e-mail accounts with a whopping 1 gigabyte of storage space and fancy search functions to sift through messages. But the catch is that e-mail messages will come packaged with tailored ads generated by Google's sophisticated ad delivery system. The preying eyes of Google's technology will effectively mine e-mail content to match up personal e-mail correspondence with targeted ads.
Privacy advocates are already crying foul, and it's a fair question whether Google is being caught by surprise by such criticism after being spoiled by so much glowing media coverage lately as it prepares for what is expected to be the biggest IPO in years.
Google tried to get ahead of the controversy in the new e-mail service's privacy policy , which says: "We serve highly relevant ads and other information as part of the service using our unique content-targeting technology. No human reads your email to target ads or related information to you without your consent."
So is it OK, as Google's privacy policy implies, for a computer to rifle through your personal correspondence? The answer is a resounding "no!" from a privacy community that insists the opportunities for abuse are just too big to ignore.
Chris Hoofnagle of the Electronic Privacy Information Center offered up one of the best sound bites to the Los Angeles Times on why consumers should be wary: "He likened the Gmail ads to a computerized voice interrupting a phone conversation about a vacation with a pitch for a travel agency." The L.A. Times went on to offer its own example of intrusive ad-delivery, saying "the specter of seeing an ad for an antacid beside a message from a friend complaining about stomach pain is enough to make some people nervous about the e-mail service." Jordana Beebe , the communications director for San Diego-based Privacy Rights Clearinghouse , told the paper: "The privacy implications of going through and perusing a customer's e-mail to display targeted advertising could be the Achilles' heel for Google's services." * The Los Angeles Times: Google's E-mail Strategy Criticized (Registration required)
London's The Guardian explained more about how the service would work: "Google said Gmail users would be able to search emails by sender, topic or other keywords and organise them according to conversational threads. Google claimed it would have better anti-spam filters than its rivals, a key selling point for all providers. But there will be a drawback. Google hopes to make money from the service by programming its servers to pick up key words in emails and deliver related advertising in the messages. An email about a concert might include a link from a ticketing agency, for instance." * The Guardian: Google Sends Message To Its Rivals -- Gmail
Yinka Adegoke , deputy editor of New Media Age , told the London Telegraph that "[t]here are privacy concerns around contextual advertising. Not everyone is going to be happy with the idea that if they send emails about football, they will then have football-related ads stuck in their emails and that a computer somewhere is recording that information." * The Telegraph: Google Launches Advanced E-mail In War On Rivals
In Google We Trust
Google stressed that ads would only show up on incoming e-mail, according to Wired. " Wayne Rosing , Google's vice president of engineering, said the system would not read and insert ads into correspondence that the Gmail user sent out. 'That would be editorializing your outgoing e-mail,' he said." * Wired: Free E-mail With A Steep Price
Google's Jonathan Rosenberg "said yesterday that the ads would be akin to coupons that shoppers get at grocery stores based on what they've just purchased," The Washington Post reported. "For example, during a trial run of the service, Rosenberg said he and his sister exchanged e-mails that discussed their mother's interest in gardening. An ad for a garden bench then appeared next to the text of his e-mail. He bought the bench for his parents' 50th anniversary."
Electronic Frontier Foundation attorney Kevin Bankston said he "worried that the information kept by Google for advertising purposes could wind up in a gray legal area not protected by the Electronic Communications Privacy Act. 'It's a back door to seeing the content of your e-mail, without seeing your e-mail,' he said. 'They completely avoid this in their privacy policy.'" But Google co-founder Larry Page had a quick answer to Bankston's criticism: "I think that our intent in this is to treat any information that is generated by your e-mail as your e-mail itself," he told The Post. "If there's a possibility of this, that's something we should definitely investigate." * The Washington Post: Google E-Mail Ad Plans Raise Fears About Privacy (Registration required)
Google is banking on reactions like these from some consumers. "Would you use a free personal e-mail service if you knew it read your messages before you did? Brant Skogrand would without hesitation. So would Mary Linneborg," The St. Paul Pioneer Press reported. "Google has an outstanding reputation, and I don't feel they would do anything to harm their customers," Skogrand said. "Actually, I would be curious to see what they would try to sell me," Linneborg said. A dream candidate for spammers and Google G-mail alike. * The St. Paul Pioneer Press: Google Gmail Banks On Goodwill
Google Keeps Eye on the Prize
The prize, of course, is dominating everything from search to e-mail and online advertising. Google is "keen to take the battle to Microsoft and Yahoo! which have both been beefing up their own search engines in order to attack Google's prominence as a web search provider. Yahoo!, which previously used Google's search engine technology, dropped Google as the default search technology provider for its US-based sites in February, while Microsoft has been investing heavily to improve its own search technology," The Financial Times noted. * The Financial Times: Gmail Marks New Goal For Google
"Google, no doubt, will change the economics of free e-mail," Dow Jones Newswire reported. Rosing, Google's vice president of engineering, told the wire service that Google "has no plans to turn Gmail into a paid service in the future and believes it can support it handily using the same type of targeted text ads now seen on its search-results pages. Search-page advertising companies like Google and Yahoo's Overture unit are hungry for more Web pages on which to display this increasingly popular form of online advertising. Gmail offers Google a huge new source of Web pages for these ads. The idea is something that Yahoo could conceivably try to duplicate. ...On a similar vein, once the company can gather sufficient data about its users, it may also look for ways to offer them more personalized Web-search results, he said." * Dow Jones Newswires via The Wall Street Journal: Google E-Mail Service Takes Big Step Into Yahoo, MSN Turf (Subscription required)
This Is No Joke
Google's serious attempt to publicize its Gmail service almost got lost in the shuffle of April Fool's Day. The company's tongue-and-cheek press release had message posters across the Web wondering if the company was trying to pull off yet another one of it's famous April 1st ruses. And it didn't help, as I mentioned in Filter yesterday , that Google chose yesterday to " advertise " job openings at a planned lunar hosting center.
"It is April Fool's Day. We were having fun with [the lunar jobs] announcement. We are very serious about Gmail," Google's Rosenberg told Reuters. "The notion that we're actually opening a lunar office is consistent with the spirit of April Fool's Day, and, yes, it is a joke." * Reuters: Google: "Gmail' No Joke, Lunar Jobs Are * BBC News Online: Timing Makes Google An April Fool
With all the flak Google got yesterday , it may have been easy to overlook an announcement that it may offer cheaper rates for advertisers. Google said "it is adjusting prices for some advertisements that Goggle places on its partners' web pages, a move that could lower costs for some advertisers," Reuters reported. * Reuters: Google Revises Ad Pricing For Content Sites
Cloudy Forecast For Sun
Just when you thought the tech sector might be on the brink of recovery, more pink slips are flying. Sun Microsystems said today it is cutting 3,300 jobs as part of a restructuring plan.