Microsoft makes telecom move with BT deal: vendor unveils hosting strategy to build service provider revenue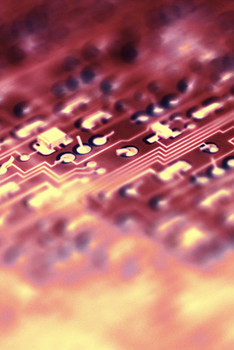 Software giant Microsoft Corp. took a step in implementing its long-anticipated move into the telecom "software service" space recently through a $7 million deal with British Telecom. Under the agreement, the two companies will collaborate on a series of strategic projects that will enable BT to offer new Internet-based services to its customers in the United States, Europe and Asia.
The first of these will be an enhanced e-mail service for small business based on Microsoft Hosted Exchange. The initiative will essentially allow service providers like BT the ability to offer flexible and scalable e-mail, messaging and collaboration tools to business customers. BT executives say they aim to deliver a plug-and-play solution for Internet-based software services beyond just e-mail. The idea is to reduce capital outlay and maintenance costs for small business users. Of course, the strategy, if successful, will also provide a new revenue stream for service providers (and Microsoft).
Essentially, the two companies will offer a menu of services that companies can select on an "a-la-carte" basis and scale up or down as needed. Microsoft, citing IDC research, says this type of software service represents an untapped market that will experience worldwide growth of 25% annually between 2005 and 2008. Microsoft executives say the software company is committed to hosting and delivering IT services and applications to telecom businesses, who can then provide them to their own customers. Microsoft pledges these software apps will be easy to use and affordable.
Michael O'Hara, general manager of service providers for Microsoft, says the company plans to offer similar services to a wide range of U.S. service providers. "Our intent is to offer all service providers a wide set of services over a broadband connection," he says. "The model is definitely relevant to the U.S."
The vendor is using a software program called The Microsoft Solution for Windows-based Hosting Version 3.0, released in mid-November, as the platform to deliver these hosted services. The product consists of eight modular components to handle the building, provisioning, patching and monitoring of servers.
TRIPLE-PLAY STRATEGY
O'Hara notes that the BT deal, focused on data services, represents the second leg of a triple-play strategy to have Microsoft deliver voice, video and data hosting through service providers. Earlier this year, Microsoft reached a deal with SBC Communications to collaborate on delivering video over broadband services. The voice segment likely will be finalized sometime this year.
O'Hara says service providers are required to sign a licensing agreement with Microsoft that allows them and hosters to pay for active use of hosted services based on Microsoft technology. More than 1,000 service providers, including BT, have signed such licensing agreements, the company says.
INDUSTRY INVESTMENT
It is too early to judge if this new partnership business model will live up to the initial hype, but many industry observers believe that it is never wise to bet against Microsoft. The company has perfected its small-business channel strategy through years of working closely with VARs and integrators.
Microsoft's vision: Software as a hosted service
* Offer a Windows-based hosting solution for service providers and ISPs.
* Help telecom partners develop and deploy networking solutions based on Microsoft platforms.
* Use managed services to simplify carrier operations and increase service options for end-users.
* Sign tier 1 providers like BT to add Microsoft Exchange service to its portfolio.