Getting Serious About Teambuilding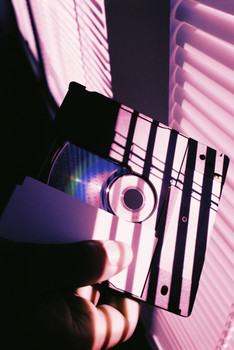 English poet John Donne said, "No man is an island, entire of itself; every man is a piece of the continent." More than 350 years later, his words still hold true.
It takes more than one focused person to have a successful religious organization. Each individual must be committed to a group effort for an organization to work and work well. And there's nothing like teambuilding to instill the importance of working together.
The concept of teamwork is not something to be taken lightly. Turnover costs nationwide for organizations are estimated at $140 billion annually, and turnover rates are 17.5 percent less at work sites where employees feel supported by their organizations, says Theresa Cherry, director of sales and marketing for Naples, Fla. - based Odyssey Experiences, a nationwide training, teambuilding, and leadership adventure company.
Effective organizations are goal-oriented and successful because everyone concentrates on specific objectives. These concepts can be taught and reinforced through teambuilding activities.
Mind Over Matter
There was a time when teambuilding events were held for one reason: to have fun. That is no longer the case. Nowadays, teambuilding activities must show a return on investment.
"Teambuilding is very much about building an integrated network of people. It's about breaking down barriers to have folks work together more effectively across boundaries," says Dick Eaton, founder and chief energizing officer for Medford, Mass. - based Leapfrog Innovations, a teambuilding and leadership development company.
Unfortunately, the word "teambuilding" is often used loosely. Some planners allocate a few hours for beach Olympics or a bowling tournament in the name of teambuilding, but those are really more of a social activity.
"Recreational programs create such a shallow level of teambuilding that by the time the group gets back to the office, most of the skills garnered disappear," explains Cherry. "A true teambuilding program is built around teaching points like trust, communication, reliance, and all the components that make a group a team. At the same time, the program has to ensure that employees buy in and lay the right foundation to integrate new behaviors to be carried back to the workplace."
"Teambuilding is a continuous process," says Tim Buividas of the Lisle, Ill. - based Corporate Learning Institute. "We are seeing many more intact teams requesting strategic teambuilding as a means to help teams cope with our new 'normal' work environment of multitasking, heavier workloads, and stress."
A successful training activity must emphasize problem-solving that requires the entire group - not just two people - to work together.
To ensure that the ideal teambuilding program is created for your group, you have to assess the group's physical prowess, the average age, the number of people, the breakdown of men and women, and any physical limitations, including whether anyone is pregnant or overweight. It is also imperative that you clearly state your objective. Common i sues are communication, trust, and reliance.
Here is one informative teambuilding case study that shows how a combination of social interaction, experiential learning, and fun can reap significant rewards.
It's a Jungle Out There
Milwaukee-based HellermannTyton, a world leader in providing systems and solutions for networking, routing, identifying, and managing wire, cable, and components, held its annual global marketing meeting in Naples, Fla., last year when the group of 60 senior global executives was "transported" to the middle of a South American jungle. It was achieved by using Odyssey Experiences, a company specializing in teambuilding, located at the NGALA private reserve, which is also home to giraffes, leopards, chimpanzees, and crocodiles.
"You would never think we were still in Naples, but we were," says Terry Tuttle, vice president of marketing for HellermannTyton.
The company had turned to Odyssey Experiences to craft a program that would not only help its senior leaders to enhance communication and trust across global boundaries, but also to achieve leadership development goals.
"As an international group, we interact with each other over the phone, via e-mail, and through market-focused and strategy-based meetings, but get together as an entire marketing management group only once a year. There are cultural differences and language barriers that teambuilding helps us to overcome," says Tuttle.
"Everyone at the event is a leader in his or her respective country and operations. Each exercise required different skills and talents to be highlighted in order to be successful. It was beneficial from a leadership perspective to take a lower profile in some events and a higher profile in others," says Tuttle.
"This is an excellent test of true leadership," he says. "The teambuilding exercise resulted in camaraderie and a sense of respect and trust that you just don't see by hosting a generic, social event."
The group had to overcome many pitfalls during its safari-themed program. Each challenge presented leadership and teambuilding imperatives and was designed to give each participant hands-on exercises in communication, time management, detailed planning, resource management, influencing peers, organization, and out-of-the-box thinking.
Coming nose-to-nose with a live Florida alligator during one activity is something many will not soon forget. "This challenge not only put the participants in rare, up-close contact with an alligator, but it also combined the teaching points of attention to detail and pressure performance. Under the watchful eye of our Odyssey Rangers, the team learned how communication processes are affected when unexpected pressures are applied," explains Cherry.
The success of the experience can be attributed to intense planning, says Tuttle. "As with any business activity, the more you attend to goal setting and execution at the front end, the better your results will be," she explains. The program followed the theme of the entire meeting: Mission IS Possible.
"Although many were skeptical at first, you could see the teams form and build with each exercise. It was exciting to see the momentum build. By the end, everyone was pumped up. We established camaraderie as a group that is essential to getting goals accomplished throughout the year. We achieved a closeness with others we didn't know that well as we worked together to accomplish a goal that will help with organization activities throughout the year," says Tuttle.
No Ropes?
Surging in popularity are teambuilding activities that focus on social interaction rather than physical challenges. The intent is to get groups to relax with each other, interact, and work together to accomplish a specific task.
Ropes courses, which once soared in popularity, still have their place. Participants work their way up a series of obstacles, starting with low course elements (up to 3 feet off the ground), and progressing to high course elements (20 to 85 feet in the air). The perception of risk supposedly catalyzes individuals and groups to expand their comfort zones, solve problems effectively, and overcome fears.
Dick Eaton, founder and chief energizing officer for Medford, Mass. - based Leapfrog Innovations, is biased against ropes courses because of an experience he had as an advertising executive. "I went off-site with a client who was doing a ropes experience. One of the group members was a physically large person who was unable to participate. Despite a strong effort by the facilitator and support from his teammates, this person never fully re-engaged ..., and his relationships with the others weakened as a result. I feel ropes courses are past their prime. Insightful clients use programming that is available to every participant regardless of physical orientation, willingness, strength, skill, or size. Good designs challenge them behaviorally and intellectually based on innovation and creativity."
Today, teambuilding is much more than swinging from a tree, shimmying up a pole, or playing volleyball. It is a well-thought-out process that has goals that must be achieved in order to be successful.
THE NEED FOR
An Infusion of Fun
"Are we having fun yet?"
Not only does having fun help to reduce stress, it loosens us up and gets our creative juices flowing. Daniel Goleman, author of Emotional Intelligence, writes: