Councils Lend Support to Recruiters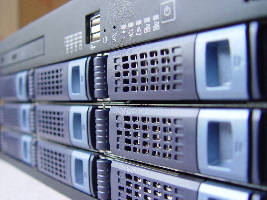 It is no secret that one of the toughest jobs in the military is recruiting. Service recruiters work largely on their own, or out of small offices, and in relative isolation, typically well away from major bases and the facilities that come with them.
On top of that, as the post-Sept. 11 patriotic fervor has subsided, recruiters are facing an increasingly hostile environment in the face of backlash from the war in Iraq, with occasional protests and some high schools and universities denying access. Through the early part of 2005, Marine Corps and, especially, the Army recruiting efforts have struggled (see sidebar).
If anyone could use some additional support, it is service recruiters. And some Navy Leaguers are doing their part.
"We like to keep the recruiting command aware of events in the area and the recruiting command keeps us posted," said James Semerad, president of the Metropolitan Detroit Council, which has adopted Navy Recruiting District (NRD), Detroit, and U.S. Marine Corps Recruiting Office, Detroit.
"We stop by recruiting offices and offer motivational support. We also provide awards and support for some of the awards programs, including the annual awards banquet. We make referrals to the recruiting command and interview candidates," he said.
About 20 Navy League councils have adopted a total of more than 25 recruiting districts and offices around the country. Most are along the East and West Coasts, although there are some exceptions, such as Metropolitan Detroit and another Midwest council, Twin Cities, Minn., which has adopted the NRD, Minneapolis.
Several other landlocked councils have established relationships with recruiting offices and districts, such as Sacramento, Calif., which adopted U.S. Coast Guard Recruiting Station, Sacramento, and Richmond, Va., which adopted the NRD, Richmond. And in a unique arrangement, the Las Vegas Council has adopted the NRD, San Diego, which is based more than 300 miles away.
In Pittsburgh, which is hundreds of miles from the nearest major Navy facility or support center, the job of recruiting can be especially challenging. The Pittsburgh Council has adopted NRD, Pittsburgh, and President Paula Bozdech-Veater, a Navy Reservist, said the council is willing to support the district in any way it can.
"NRD has an open invitation to identify needs that we can meet and we will make every effort to meet," she said.
"We have offered to assist with orientation of spouses to the area. We honor the sailor of the quarter and sailor of the year for NRD, Pittsburgh. We sponsor a DEPer (Delayed Entry Program) picnic each year, visits of the crewmembers of the USS Pittsburgh [the attack submarine the council also has adopted] who support NRD by visits to schools or with DEPers."
DEP recruits are able to enter the service up to a year after enlisting.
Adopting, or even supporting, a recruiting command or district can present some unique challenges councils typically don't find when adopting a ship or other service facility.
"Recruiting is one of the most challenging assignments and, particularly in our area, there is great ambivalence about recruiters on campus. Generally speaking, there is more public support for returning and deploying ships," said National Director Thomas E. Jaffa, the Seattle Council's immediate past president. The council recently adopted NRD, Seattle, and the Marine Corps Recruiting Station in Seattle.
And then there's the issue of geography.
"The challenge with adopting a recruiting command is supporting all of the recruiting offices," said Semerad. "We have to work with other Navy League Councils to get support to the widely dispersed recruiting offices."
"We try to offer equal support for the Navy and Marine Corps; however, the challenges and opportunities for these teams are different," Jaffa said. "Navy has a large presence in our area, being one of the most important economic contributors in the state and region. The Navy Recruiting District, Seattle, territory covers over 1 million miles and has some interesting challenges."
NRD, Seattle, is the largest Navy recruiting district in the United States. The far-flung district encompasses Alaska, Montana, Northern Idaho and Washington, all of which is covered by 121 enlisted recruiters assigned to 45 recruiting stations, according to NRD, Seattle, statistics.
Recently, the Seattle Council has focused attention on the Marine Corps Recruiting Station in Seattle.
"It is my opinion that Marine Corps recruiting in recent months has been more of a challenge and we are trying to help in every way we can," Jaffa said.
At its April 20 dinner, the council awarded the top recruiters from the Marine Corps Recruiting Station. And in an effort to help boost morale and reward performance of Marine recruiters, the council sponsored prizes, dinners and plaques for the top award winners of the "Crazy Eights Winter Recruiting Offensive," he said. The top recruiters in the contest were awarded trips, dinners for two and baseball tickets.
Even councils that have not adopted recruiting districts or offices can lend a hand by doing such things as inviting recruiters to meetings, having them as guest speakers, meeting with local recruiting district commands, or hosting or supporting events for DEP recruits.
Every little bit helps, as Marine Lt. Col. Tracy Smith, executive officer of the 9th Marine Corps District, told the Kansas City Council's monthly meeting in January, where he was guest speaker. He said Navy League councils and veterans groups can be a vital link in the recruitment chain for all services by talking about the services as part of their support efforts and passing along potential contacts to recruiters, according to a report in the council's February newsletter. The 9th District is the Marine Corps' largest recruiting district, comprising 12 states in the Heartland.