Cable & Wireless Unveils New Web Hosting Services - Company Business and Marketing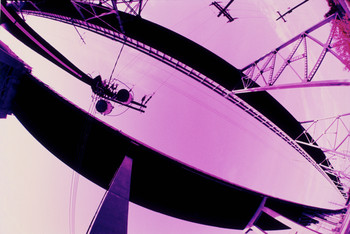 Cable & Wireless, a leading global provider of Internet, data, voice and messaging solutions, Wednesday announced a enhancement of web hosting services that addresses the increased demand for custom-tailored services and dedicated technical support.
Cable & Wireless' Co-location service and Managed Solutions provide fully scalable web hosting solutions designed to meet the growing business demand for complex web site management solutions at any stage in a company's web site life cycle.
Cable & Wireless is one of the world's leading web hosting companies, supporting more than 3,500 URLs, including many of the world's most widely recognized companies on the Web - sites that receive as many as 3 million to 20 million page views per day. Currently, Cable & Wireless supports 3 of the top 5 news and information web sites; 3 of the top 5 marketing and corporate web sites; and 2 of the top 5 shopping web sites.
"We are aggressively expanding our web hosting services to meet the growing demand for solutions that can scale to meet the unique needs of each customer," said Art Medici, senior vice president of Marketing, Cable & Wireless. "At Cable & Wireless, we understand that our customers' web hosting needs can change either gradually or overnight. Unlike competitors' offerings, our Co-location and Managed Web Hosting services give our customers the freedom to choose the precise amount of services they need and the flexibility to expand services as they grow."
The new web hosting solutions give businesses the flexibility to select from a range of service offerings to meet their exact requirements. Cable & Wireless' Co-location Web Hosting service is ideal for companies that want to retain control of the web site internally, but want to avoid the in-house expense of a dedicated web site connection, facilities design and maintenance and 24-hour support.
With Cable & Wireless' Co-location Web Hosting service, customers receive: * High capacity network access via quad OC-12 connectivity * Resources and security from a state-of-the-art data center * Expert technical support and professional services staff * Rack floor space, pre-configured subnet, client lab and network monitoring * Easy access to site management services when required by the customer * Procurement of servers, networking hardware and software if desired by the customer
Cable & Wireless' Managed Solutions provides businesses with a comprehensive menu of Site Management Services for businesses with more complex Web site requirements. With Managed Solutions, customers receive:
* Server architecture and network design * Hardware configuration, Windows NT operating system installation and UNIX operating system installation * Web server software configuration * Database server software configuration * Network and server monitoring * Transaction monitoring * Dedicated load balancing configuration * Commerce software systems configuration * Data backup * Web usage reporting * Dedicated back-end connections configuration * Technical account management
When hosting with Cable & Wireless, customers are directly connected to Cable & Wireless' network, one of the industry's largest and best performing networks. Cable & Wireless' state-of-the-art Internet Solutions Center (ISC) sits on the network and provides diverse and redundant connections from the data center to Cable & Wireless' backbone. The ISC is a highly secure disaster-resistant facility capable of supporting mission-critical web sites that cannot afford down time.
For hosting customers, Cable & Wireless also offers Internet Shock Absorber (ISA) services. By pushing content closer to users at the edges of the network, ISA is designed to improve the Internet experience for customers and end users. Because ISA enables more efficient management of Internet access requirements and Web server performance, Cable & Wireless customers can eliminate the additional access bandwidth and server hardware upgrades needed to accommodate high volume/high demand Web events such as new product launches, seasonal e-commerce, and the distribution of multimedia content.
With customers in 70 countries, Cable & Wireless is a major global telecommunications business with revenue of around $13 billion in the year ended March 1999 and over 50,000 employees. Its businesses around the world offer a range of services spanning broadband data and Internet access, fixed and mobile voice, as well as interactive entertainment and information.
Cable & Wireless' priority for expansion is the fast growing market of data and IP (Internet Protocol) services for business customers. Since November 1998, it has announced major investments in advanced networks in the US and Europe, the restructuring of Cable & Wireless Communications in the UK and has acquired full control of Cable & Wireless IDC in Japan to support this strategy.
Cable & Wireless now holds a unique position in terms of global coverage and services to business customers.