Ask the expert: questions and answers from an SMB specialist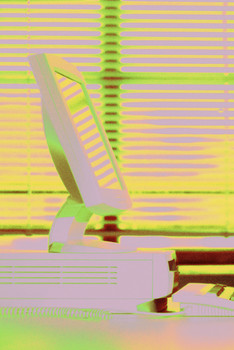 Many small businesses were hit with the Blaster and SoBig viruses this year and did not know what to do. What kinds of network security action items or patch management strategies do you recommend that call work quickly and are affordable?
We recommend that all businesses register for Microsoft's Security Notification Service at http://www.microsoft.com/technet/security. This is a free e-mail service that Microsoft uses to send information to customers about the security of Microsoft products.
The goal is to provide our customers with accurate information that they can use to inform and protect themselves from malicious attacks. It is delivered in the form of bulletins which include prescriptive guidance on patch management actions that should be followed when a security vulnerability is identified.
All Microsoft Windows patches can be downloaded from the Windows Update website at http://www.windowsupdate.com.
A lot of small businesses have a mobile workforce equipped with notebooks and PDA smartphones. What can they do to integrate that hardware and the data they collect back to the office?
Windows Small Business Server 2003 enables these users to access their e-mail, schedule, calendar and task information when away from their desks.
Microsoft Office InfoPath 2003 enables the development of forms that can be accessed from portable notebooks to enter information in a local store that can later be seamlessly synchronized into the network.
In addition, the Remote Web Workplace feature included in Windows Small Business Server enables users to securely access their business network and work from any computer with Internet access.
How can small businesses look like big businesses online?
We recommend small businesses use Microsoft FrontPage 2003, which includes professional design, authoring, data, and publishing features needed to create dynamic and sophisticated Web sites in-house.
Windows Small Business Server 2003 Premium Edition includes Microsoft Front Page 2003, as well as the functionality necessary to host the Web site. Step-by-step information on how to create and host a Web site using Windows Small Business Server is available at: http://www.microsoft.com/technet/treeview/default.asp?url=/technet/ prodtech-nol/sbs/default.asp.
We also recommend small businesses consider Microsoft Office Small Business Edition 2003, which includes tools like Microsoft Publisher 2003 and Microsoft Word 2003 that enable the creation of professional-quality marketing material.
Last but not least, small businesses should consider subscribing to online communities such as Microsoft bCentral (http://www.bcentral.com), which offers e-commerce resources and hosting services, allowing companies to focus on their business rather than on the technical back-end.
Software licensing is a challenge for most experts in the field. How can a small business simplify its software-licensing program with Microsoft?
Small businesses acquiring software licenses through Microsoft's Open Volume Licensing program can add the Software Assurance option to their purchase plan. Software Assurance has been designed to protect a business' investment in Microsoft technology, increase business flexibility and relieve software budget uncertainties.
One of the benefits of Software Assurance is that customers automatically receive the next version of the software license purchased at no additional cost if the new version releases within the licensing agreement's timeframe.
For resellers interested in building and delivering solutions to small business what kinds of training and certification programs should they have?
Resellers working with small business will benefit significantly from the new Microsoft Official Curriculum No. 2395 "Designing, Deploying, and Managing a Network Solution for the Small and Medium-sized Business". Resellers should also consider obtaining a Microsoft Certified Systems Administrator (MCSA) certification to successfully manage system environments running on the Microsoft Windows operating system.
Small businesses usually do not have internal IT pros handling their computers and software. What are the best service and support strategies for them that a reseller can provide?
Windows Small Business Server 2003 includes several features to allow resellers to set-up, monitor and manage their customers' systems efficiently, often eliminating the need to travel to the customers' site. For instance, resellers can take advantage of the Remote Access functionality included in Windows Small Business Server. Remote Access enables resellers to remotely manage their customers' system and make necessary repairs.