A welcome reception: for this California family, hosting a wedding reception at home meant including multiple generations and layers of traditions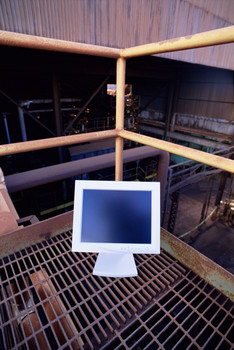 As important as family traditions are to Pat and John Taddey, they didn't anticipate how quickly they would launch a new one when they hosted their eldest daughter's wedding at their home in La Jolla, California.
Not long after their daughter Tracy returned from her honeymoon, their younger daughter Jen announced her engagement--and that she and her fiance, Brandon Loyd, hoped to host their reception at the Taddey residence, nine months to the day after Tracy's wedding. Rather than feign exhaustion, John, a dentist, and Pat, an antiques dealer, immediately embraced the idea. "There's something so personal about having a wedding at home," says Pat. "You get the chance to share a part of your family life and your traditions with all your guests."
Jen and Brandon concurred: "We're both very close to our families and value time spent at home," says Jen. "This is where we feel most comfortable, and we knew that we could make our guests comfortable here as well."
Hosting the reception meant a new round of planning for Pat. Because a sit-down dinner was a priority for both mother and daughter, their first step was to determine how many guests they could accommodate. Pat suggested Setting up tables in the back garden, which would comfortably seat 120 guests. With the number set, Pat began figuring out how to use their 2,200-square-foot house to maximum advantage. "We stretched our home as far as it could possibly go, creating different areas for our guests to enjoy different parts of the event," she says. The Taddeys set up cocktails and appetizers in the front yard, dinner and dancing in the back garden, and dessert and gift tables inside the house.
Enlisting the help of family was crucial. "You can't imagine how many details arise with this kind of an event," says Pat. "Other than having the food catered, we were handling the entire reception ourselves. Plus, everyone wanted to help. It's a way you can include people and let them participate in the event as more than a spectator."
Jen's sisters Tracy and Kristin offered their talents. Kristin, who has a graphic design business, made invitations for the wedding, bridal shower, and rehearsal dinner, as well as bridesmaid keepsakes and ceremony programs. Tracy made her signature sugar cookies, decorated in wedding-theme shapes, for both the bridal shower and reception.
In the Taddey family, part of every celebration is the making of an antipasto platter, a tradition handed down from Pat's mother, known as Grandma Millie. For this occasion, Pat called in the experts--her mother and John's--who joined them the day before the wedding to build platters of rolled meats, cheeses, and olives. Grandma Millie also made struffoli, an Italian dessert that is another family tradition.
"She told stories about how she used to make it when she was young, and we all laughed and giggled together," says Pat. "This gave us the chance to include my morn and mother-in-law in the behind-the-scenes part of the celebration."
In preparing the house, Pat used some of her own wedding things to make over her office as a wedding memorabilia room and spot for the gift table. "I draped my veil in front of the window and the train of my wedding dress over the table, then put things from all the weddings in our family on it, as well as pictures of Jen and Brandon, their goblets, and invitation," says Pat. "I framed old wedding photos and hung them on the wall. It was a glimpse into our family's history."
Pat used the dining room as a dessert area, setting out her heirloom crystal, china, and sliver to hold a variety of catered confections as well as Tracy's cookies and Grandma Millie's struffoli. She displayed the wedding cake on a table next to the living room bay window so guests could view it from both inside the house and the front yard cocktail area. Jen topped the cake with the original bride-and-groom ornament from Pat and John's wedding day in 1968.
Brandon's parents, who live in Oklahoma, arrived days before the wedding to help with preparations. Extended family flew in, with three young cousins to serve as flower girls. Pat's brother offered to take wedding photos; her brother-in-law videotaped the event. By the big day, every detail had been seen to, with new friendships forged in the process.
"The night went off without a hitch," says Pat. "When it finally ended, I think our guests left here with a glimpse into our family and our traditions. It was not extravagant or over the top, it was just wonderfully personal."